Онлайн-академія українською мовою
30. Zář 2023
Participate for free
Unfortunately, the academy had to be cancelled for organisational reasons. We are as sad about this as you and your children are !!
---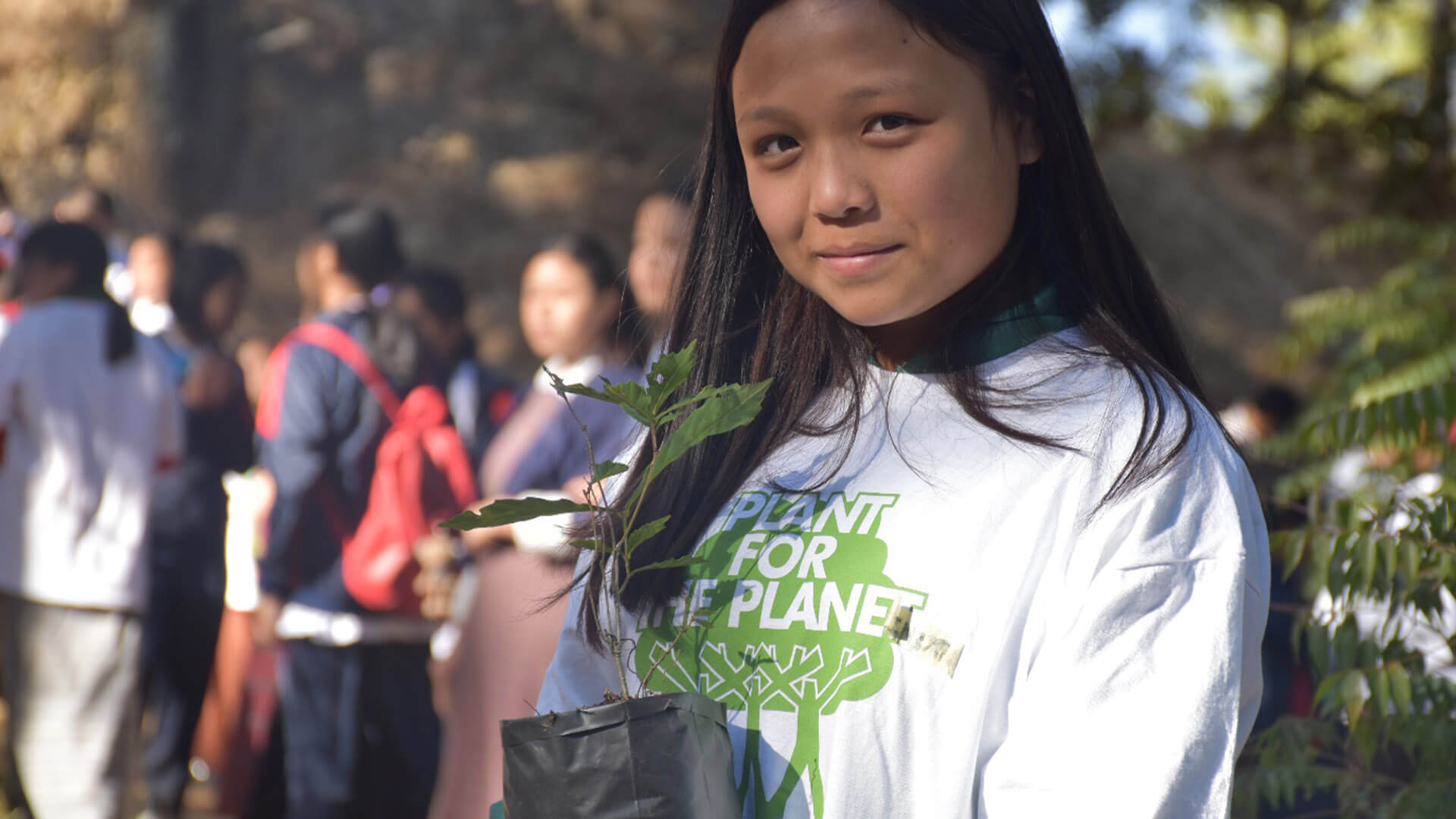 Що таке Академія?
В академіях "Рослини для планети" діти 9-14 років розбираються з причинами та наслідками кліматичної кризи. Вони дізнаються про те, що може зробити кожна людина, як проводити презентації та планувати свої перші дії. Наприкінці Академії кожного з них визнають Послом кліматичної справедливості та вручають великий пакет інформаційних матеріалів.
На захопливому онлайн-курсі з послами програми "Рослини для планети" ви дізнаєтесь багато нового про кліматичну кризу та про те, як дерева можуть нам допомогти. Ви отримаєте дані для підключення до онлайн-курсу електронною поштою перед початком академії, а потім зможете приєднатися до нього з дому.
Kids will learn about:
Climate crisis and global justice:
What is the climate crisis and what does it cause - here and in other places of the world?
Ecological relationships:
What impact do trees have on the climate crisis? How do they reduce the level of CO2 in the atmosphere?
Ideas for activities:
What can I actually do myself? How do I get through to my friends, my school or the media?
What to bring:
Для участі в онлайн-семінарі потрібен комп'ютер або ноутбук з веб-камерою та мікрофоном - без мобільного телефону, будь ласка.
Participation is free of charge.
Академія є позашкільним заходом. Учасники не підлягають обов'язковому страхуванню від нещасних випадків, а також можливому страхуванню особистої відповідальності школи. У разі заподіяння шкоди особам або майну учасники/батьки несуть відповідальність за власним страхуванням відповідальності.
L'Académie est un événement extrascolaire. Les participants ne sont couverts ni par l'assurance accident légale ni par une éventuelle assurance responsabilité civile de l'école. En cas de dommages aux personnes ou aux biens, les participants/parents sont responsables avec leur propre assurance responsabilité civile.