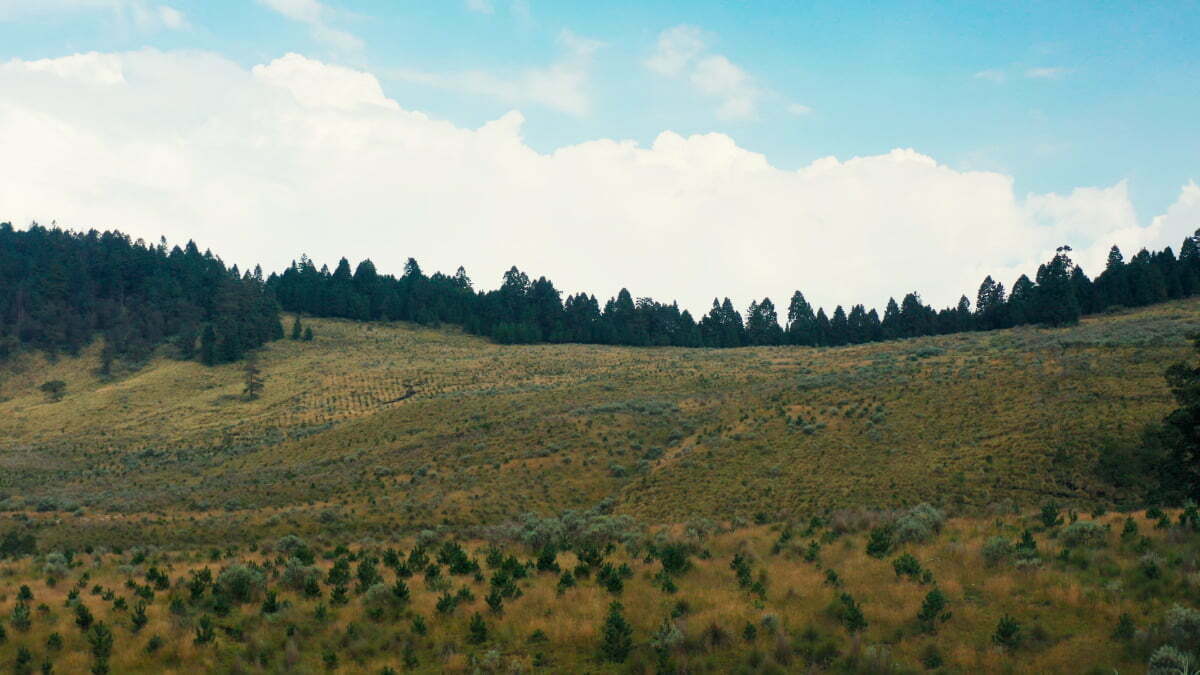 Volcano Valley Reforestation
Toluca, Mexico
The forests in Mexico State, the most populous state in the country, are under increasing threat due to the destruction of large areas of the forest through cutting, forest fires and overgrazing. Poor management of natural resources is worsening the situation. Often the soil quality has already deteriorated to such an extent that natural regeneration of the forests is no longer realistic. Sustainable restoration is the last option here to prevent further erosion by renewing protective vegetation and increasing soil fertility.
With this goal in mind, Plant-for-the-Planet A.C. (Mexico) and PROBOSQUE, an organization of the Mexican Ministry of the Environment, agreed to cooperate in the state of México. By 2019, 2.8 million trees had been planted. The majority of the trees are planted and cared-for jointly by ejido groups. Others are planted by individuals or cooperatives.
In 2020, we planted another 1.5 million trees together with the small farmers organized in cooperatives, thus spreading the responsibility of tree care over many shoulders. And in 2021, we scaled up our efforts further and managed to plant 5 million trees.
Where the trees are planted –
updated daily
All restored sites have been declared protected areas. When selecting the newly planted trees, care was taken to ensure that a mixture of indigenous tree species suitable for this part of the country was selected. These include various species of pine, agaves, a mimosa species and the Mexican cypress. They integrate optimally into the still existing forests and by this contribute to the preservation of the local biodiversity of secondary plants and animals.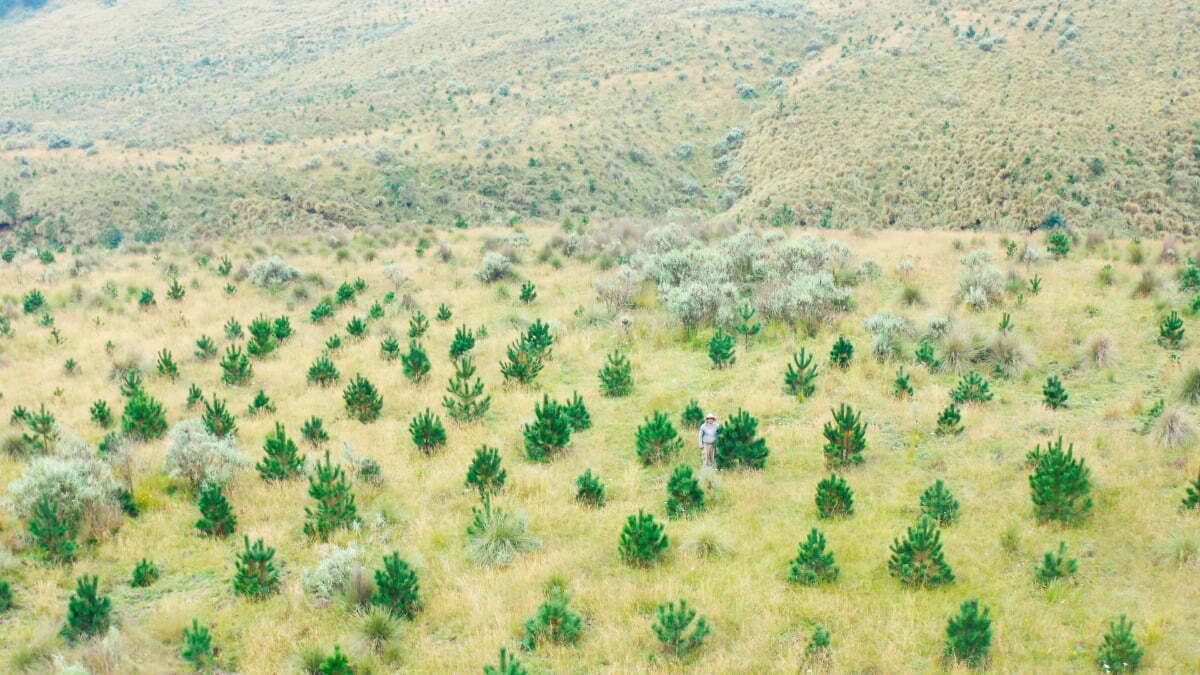 Planting 29 Native Species
Oyamel (Abies religiosa)
Pino (Pinus hartwegii)
Pino chamaite (Pinus montezumae)
Pino liso (Pinus pseudostrobus)
Pino de navidad (Pinus ayacahuite)
Pino triste (Pinus patula)
Pino prieto (Pinus greggii/Pinus oocarpa)
Pino piñonero (Pinus cembroides)
Pino chimonque (Pinus leiophylla)
Prosopis (Prosopis sp)
Encino (Quercus sp)
Caobilla (Swietenia humilis)
Melina (Gmelina arborea)
Espino herrero (Mimosa guatemalensis)
Fresno (Fraxinus uhdei)
Acacia azul (Acacia baileyana)
Acacia negra (Acacia melanoxylon)
Acacia amarilla (Acacia retinoides)
Trueno (Ligustrum japonicum)
Liquidámbar (Liquidambar styraciflua)
Pera (Pyrus communis)
Higo (Ficus carica)
Capulín (Prunus capuli)
Ciruelo (Pronus domestica)
Durazno (Pronus persica)
Agave (Agave salmiana)
Agave pulquero (Agave atrovirens)
Cedro Blanco (Cupressus lusitanica)
Ciprés (Cupressus lindleyi)